There is a peacock wandering around Mar Vista these days and it seems a mystery: how did he get here?
Several communities in Southern California are known for having wild peacocks that inhabit their neighborhoods, like Arcadia and Palos Verdes.
But this is a first for Mar Vista in the 24 years that Mar Vista Mom has been keeping records.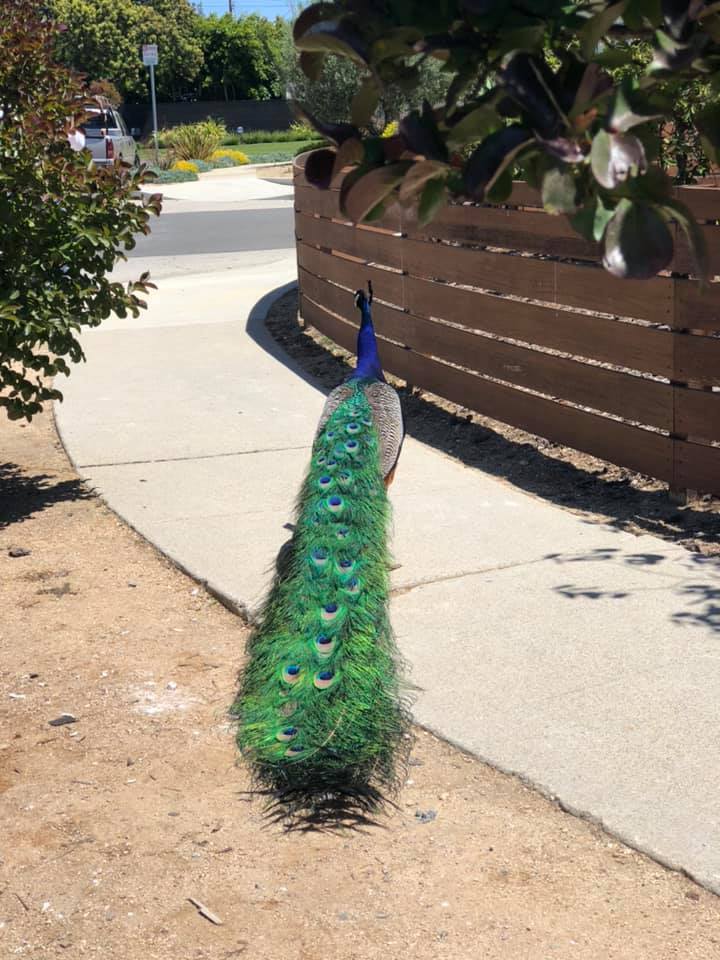 Sure, Mar Vista has chickens, bees, possums, all manner of domesticated animals, and once upon a time a neighbor had a very loud goose.
But this is the first peacock. Have you seen him? Do you know how he got here? Leave a comment and help us get to the bottom of this mystery.
Check out this Peacock Coloring Book from our Amazon Affiliate link: