This post contains affiliate links.
We're in the midst of two gifting seasons right now: Graduation and Father's Day. Are you ready? Do you have gift ideas in mind, or would you like a few suggestions?
I hope you said "suggestions," because that is what I have for you today! You'll find great ideas for kids graduating from High School and College, especially this year since it's probably not exactly the ceremony any of you hoped for.
And I'll give you my best gift ideas for celebrating Father's Day, even if, let's face it, it's really the junior varsity holiday compared to Mother's Day, if we're being honest. All the more reason to give them something extra nice this year! Wink, wink.
Graduation Gift Ideas
The first thing graduates need is cash, or at least gift cards, so check out the Amazon gift cards and feel free to add zeros – they're going to need it (and so are their parents).
How about a wallet? For all that cash you're going to give them…
OK, what about some luggage for moving across the country (or across town)?
Good books to read are always helpful and appreciated…
Whatever you buy for the graduates in your life, we hope they enjoy them – and we thank you for shopping via our links.
Father's Day Gift Ideas
Whether you're helping your children honor their Father (your partner), or whether you're getting a gift for your own Dad, this is a great time to get creative. Once upon a time, dads were lucky to get a tie rack, but we're in the 21st Century now, so let's step up the game a bit.
What about a Kayak?
Check out this inflatable kayak. How fun is this? Get this gift and the Dad in your life will have a ball! And maybe you can borrow it once in a while.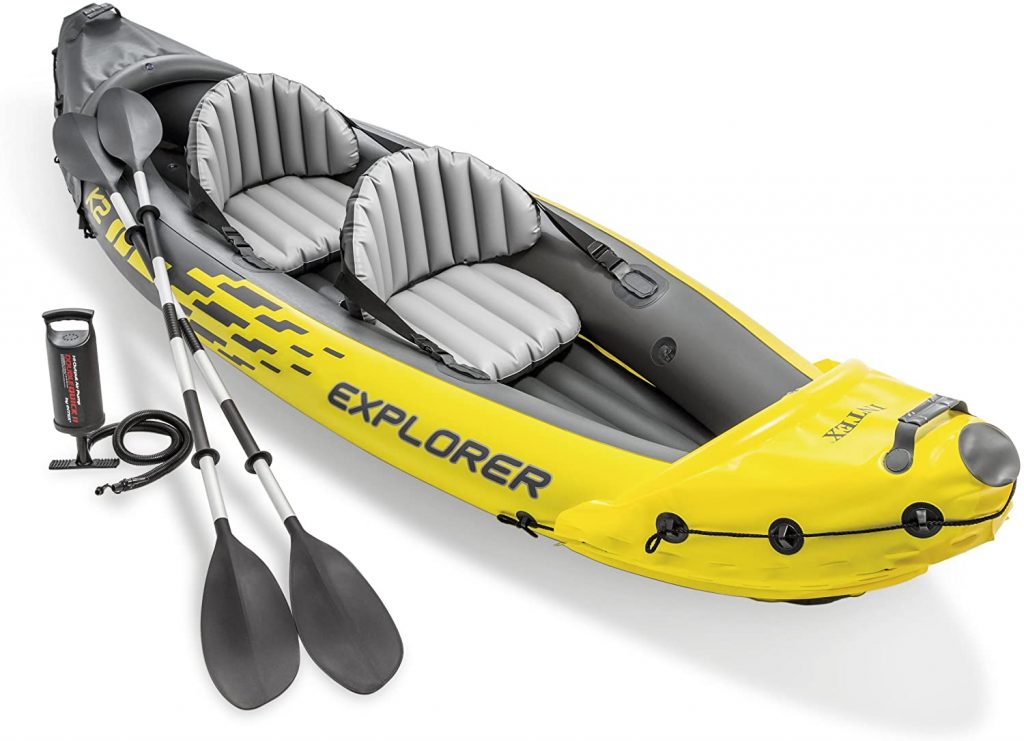 Or what about these cool BBQ gloves? They come with "meat claws"!
Come on, who's not going to love this Sriracha mug for Father's Day?
I've always loved calling something a "Dopp Kit," even though it's full of toiletries, not Dopps, but OK. This one's nice.
---
Whatever you choose as a gift we hope you have a great Father's Day or Graduation ceremony – and we thank you for shopping with our links!
---
As you are shopping on Amazon for your basic essentials (or gifts) these days, I'm asking for your support by using my affiliate links. The clicks bring in small commissions that add up for my small business, owned by a local Mom, but come at no extra cost to you.