Looking for a cup of joe? Mar Vista may be small, but we have a ton of places to get Coffee. Whether you're looking for a Coffee To Go, a snack or pastry to go with your java, or a place to sip caffeine and write the next great American screenplay, Mar Vista has it all.
Looking for breakfast or lunch to go with that coffee? Check out this great list of Mar Vista Restaurants and Bakeries.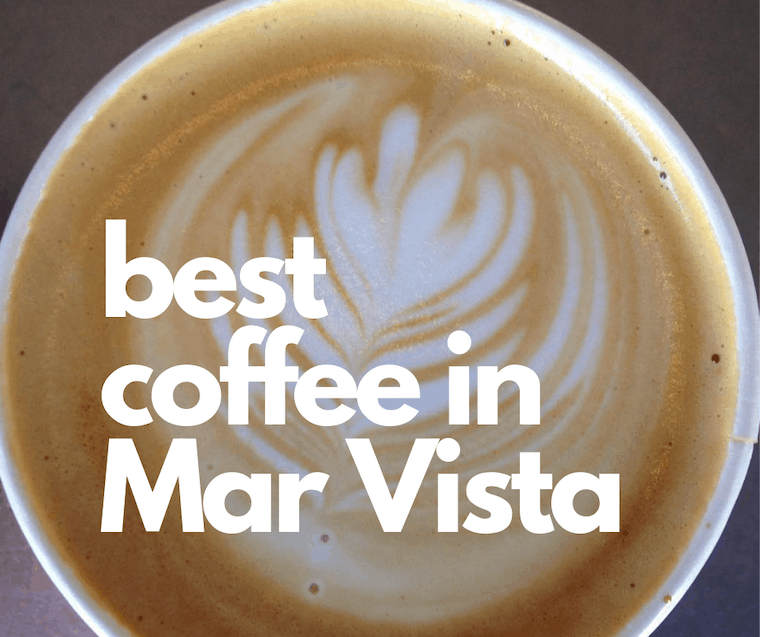 Coffee in Mar Vista
310 Coffee
11625 Washington Place, Los Angeles 90066
The most recent addition to our coffee choices in Mar Vista, 310 Coffee has a sleek design, serves Stumptown coffee, the Art of Tea, and treats.
This local fave has terrific decor, a back patio, a few select indoor spots, and a set of tables out front, perfect for seeing and being seen. There's even a parking lot! Order online for quick pick-up.
Coffee Connection
3838 S. Centinela Ave, Los Angeles 90066
The Coffee Connection is a non-profit coffee house serving up hot beverages and pastries 6 days a week (they're closed on Sundays for Church) – and, when possible, it's a great meeting place, with multiple rooms available for rent, and ample seating for drop-ins.
Mavro Coffee
12224 Venice Blvd., Los Angeles 90066
Taking over the spot where the Venice Grind used to be, Mavro serves up coffee to go – with a back patio available as well.
Starbucks
Multiple locations in Mar Vista and around the world
While they are maligned for their cups and their ubiquity, Starbucks is nonetheless a terrific place to get coffee – and snacks. They pay a living wage to their employees and they are good community partners. App-based ordering and payment – plus there are now 2 drive-throughs open in Mar Vista.
The Boy and the Bear
12712 West Washington Blvd., Culver City 90066
Located at the confluence of the 2 Washingtons, this place has terrific coffee and atmosphere, even if it's tricky to find parking.
Yum Yum Donuts
12201 Venice Blvd., Los Angeles 90066
Known for their donuts, they also serve terrific coffee. After all, what's a donut without some?