Want to stay in a super cute airbnb in Mar Vista? We've got the best list of choices right here. Some are bungalows, some are whole houses, all offering great proximity to Venice Beach, Santa Monica, Culver City, and Marina del Rey.
Why book an airbnb in Mar Vista?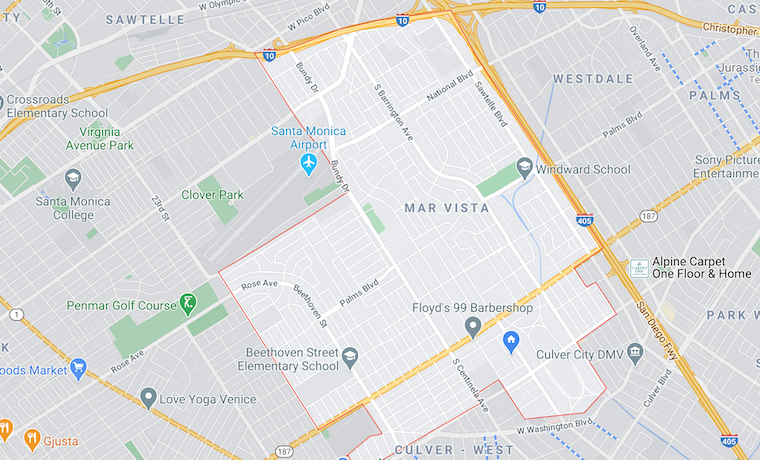 The great thing about staying in Mar Vista is that it's close to everything you want on the Westside.
Three miles or less to the beach, with the beautiful ocean breezes making the temperatures cool, and the sea, sand and surf just minutes away.
Mar Vista is just minutes from Santa Monica, with its world-famous beach and Pier, shopping and dining along the 3rd Street Promenade.
Mar Vista is literally next door to Culver City, known for an amazing restaurant scene, and just down the street from Marina del Rey, home to Mother's Beach, a lively outdoor concert scene, and boating and water sports.
Mar Vista is also close enough to the 405 Freeway or the 10 Freeway if you're looking to venture further out you'll be able to get there quicker.