PitFire Pizza Restaurant Review
PitFire Pizza is freshly opened in Mar Vista and I'm thrilled! I love the space and it just feels great being there. But it's really all about the food, right? Well, I love that, too. It's real food, not a plasticy chain delivering plasticy chain food.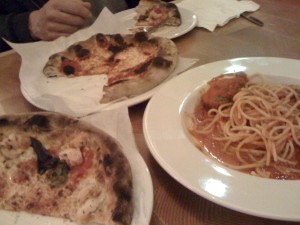 I've tried several of the pizzas: a plain cheese for the kids, the Big Sur, which has shrimp on top, and my favorite so far, the burrata pie, which has arugula on top.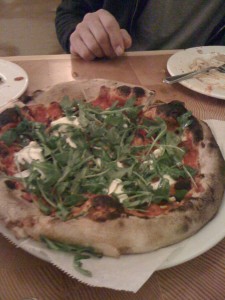 I've also tried a few pastas: spaghetti and meatballs, North Beach clam and bacon spaghetti, and a special papardelle with short ribs — which was really good.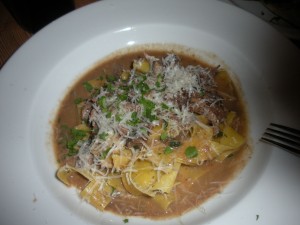 I ate there with friends the other night; Jenny (of MoveYouForward.com) had a special goat cheese, red pepper, sausage and mushroom pizza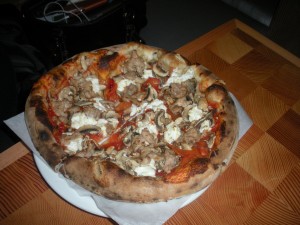 and Julia (of SafetyGraphicFun.com) had the chopped salad (sans meat) and the flatbread with ricotta as an appetizer.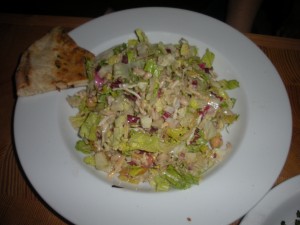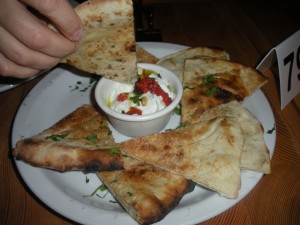 All really tasty.
I got to meet the owner, Paul Hibler.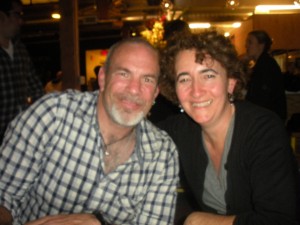 He's a great guy and he makes great food. My goal is to eat my way through the entire menu by the end of Spring. Wish me luck!
UPDATE: PitFire Pizza is located at 12924 Washington Blvd. 90066 (424) 835-4088.
---
---